---
Portfolio
---
VTUBER LORE AND MODELS
Dimension Hopping Dragon Vtuber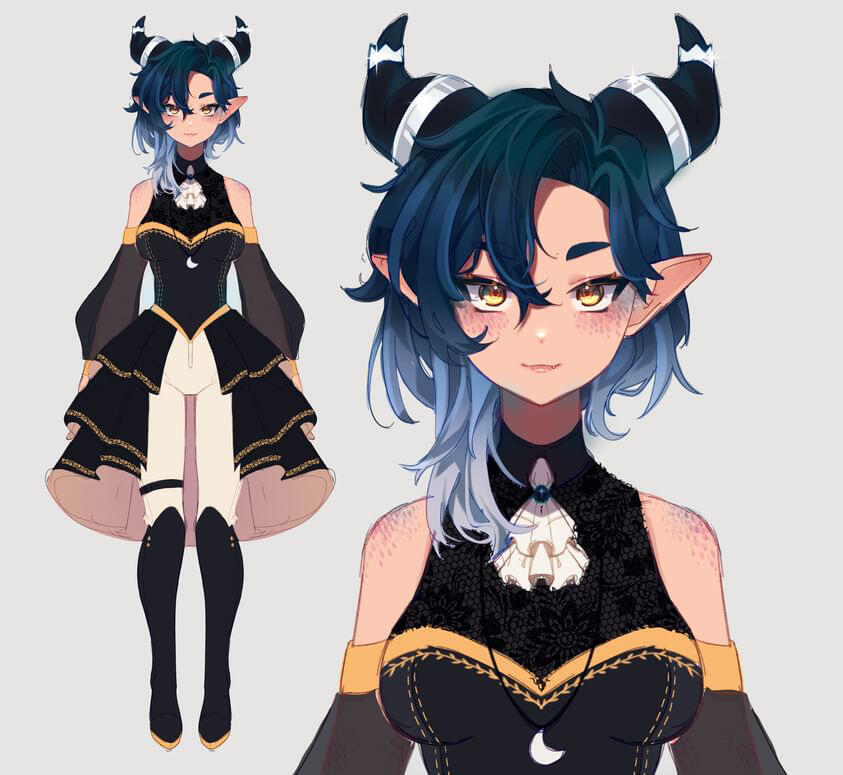 Reset-Repeat-Resume.
Meli was a normal content creator from Earth, until a "Time Wizard" decided to gift her his magic.
Several lifetimes have passed and she takes up a new form nicknamed "Draggi".
"EVERDATE: The Let's Play Dating Game"
Text
Text
---
---
✦ coloring contribution for
"EVERDATE: The Let's Play Dating Game"✦
---
---
ABOUT ME
Hi! My name is Meli.
I'm a Mexican-American fulltime Artist and Streamer from South California.I've always loved art, and dreamed of one day making it my career. I tend to delve into different mediums of art I can get my hands on. (Even Tattooing!)My first major freelance work was my Coloring Contribution on the Official Webtoon "Let's Play".
Now continuing my Coloring Contribution on "EVERDATE™" a visual novel from the same creator.
---
!! FOR BUSINESS OR FREELANCE WORK !!
PLEASE CONTACT ME ON MY EMAIL :
melinda.adriana.fawkes@gmail.com